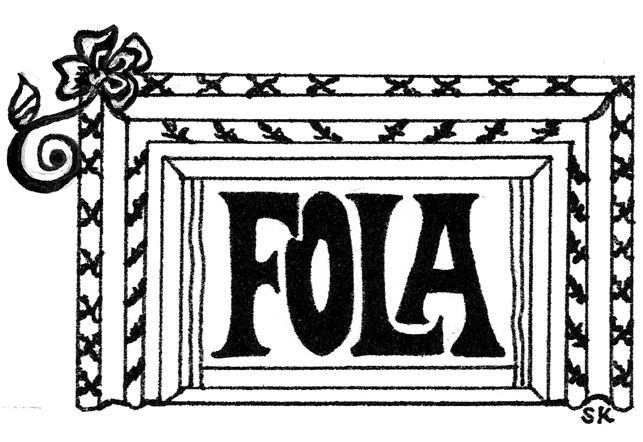 Friends of Ludlow Auditorium
PO Box 83 • Ludlow, VT 05149
Tel (802) 228-3238 • email: info@fola.us
[a 50l (c)(3) organization]
"Our purpose is to promote the use of the Ludlow Auditorium for the benefit and entertainment of the people of Ludlow, the surrounding Black River & Okemo Valley area, and its visitors"
__________________________________
"FOLA Presents" On
Okemo Valley TV
For the past year, FOLA has offerred an advance preview of its coming events on a TV program called "FOLA Present" aired by Okemo Valley TV on Comcast cable channels 8 (Ludlow, Plymouth and Cavendish) and 20 in Mt Holly as well selected VTel channels.
The purpose of the presentation is to advise viewers of the coming month's schedule of FOLA events. Information about each comng event is supplied as well as graphics heatured in them.
Pictured above are FOLA chairman, Scott Stearns and Treasurer, David Almond, in the latest episode of "FOLA Presents". Jim Alic is also a frequent contributor to the program.
__________________________________

Miss seeing the great Christmas 2018 Program?
Just Click HERE for the entire show!
Checkout FOLA's Summary of Activities and Accomplishments by clicking HERE.
Coming Movies:
September 21, 2019
at 7 PM
"Sweet Bird of Youth"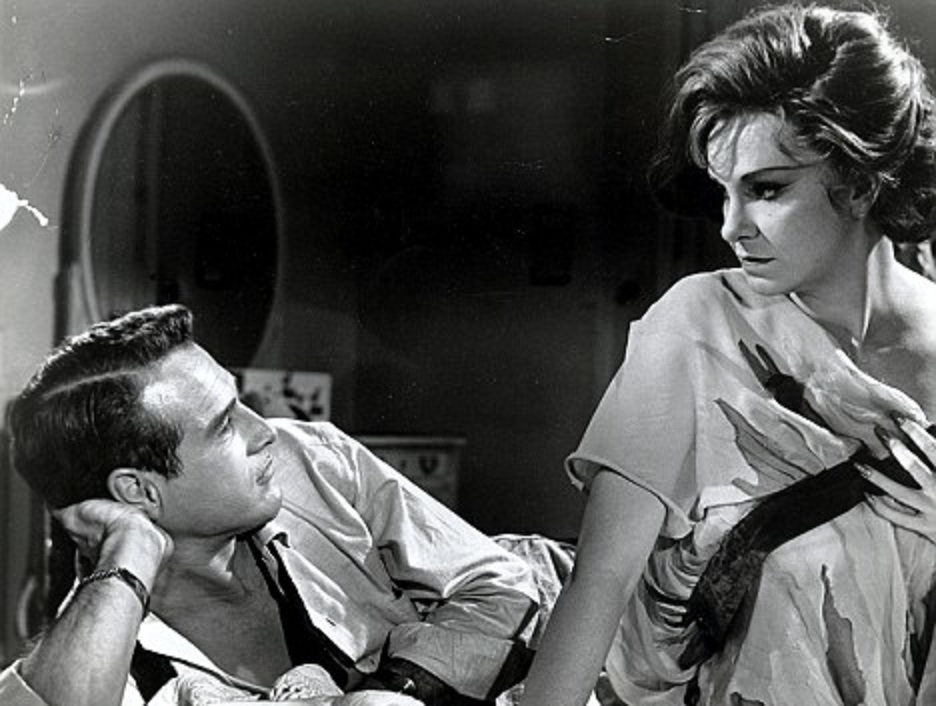 Click Here for preview
7/21/2019
Date of last web site update
"The Last Command" Highlights FOLA's Silent Movie Festival, Aug. 17
Click Here for preview
FOLA will continue its summer tradition of featuring a classic silent movie enhanced by the music of Jeff Rapsis on Saturday, August 17 at 7 PM in the Heald Auditorium of the Ludlow Town Hall.
The feature movie will be "The Last Command". The Last Command is a 1928 silent film directed by Josef von Sternberg, and written by John F. Goodrich and Herman J. Mankiewicz from a story by Lajos Bíró. Star Emil Jannings won the first Academy Award for Best Actor in a Leading Role.
In 1928 Hollywood, director Leo Andreyev (William Powell) looks through photographs for actors for his next movie. When he comes to the picture of an aged Sergius Alexander (Emil Jannings), he pauses, then tells his assistant (Jack Raymond) to cast the man. Sergius shows up at the Eureka Studio with a horde of other extras and is issued a general's uniform.
The film then flashes back ten years to Czarist Russia, which is in the midst of the Revolution. Grand Duke Sergius Alexander, the Czar's cousin and commander of all his armies.
During a campaign against the Bolsheviks, the general is confronted by two enemy spies, Leo Andreyev and a beautiful woman, Natalie (Evelyn Brent). While he jails Leo, he falls in love with Natalie. He is then captured by the Bolsheviks. Natalie,in a plot to kill Sergius, discovers that she has fallen in love with the general and helps him escape from the train.
Ten years later, having fled to America, Sergius is reduced to poverty, eking out a living as a Hollywood extra. When he and the director finally meet, Sergius recognizes him. Leo, in an ironic act calculated to humiliate him, casts him as a Russian general in a battle scene. He is directed to give a speech to a group of actors playing his dispirited men. When one soldier tries to incite a mutiny, telling the general that "you've given your last command", he whips the man in the face as instructed, just as he had once struck Leo. Losing his grip on reality, he imagines himself genuinely on the battlefield, besieged by enemies, and passionately urges his men to fight for Russia. Overstraining himself, he dies, inquiring with his last words if they have won. Moved, Leo tells him they have. The assistant remarks, "That guy was a great actor." Leo replies, "He was more than a great actor - he was a great man."
Jeff Rapsis will be returning to Ludlow to provide the musical background to this classic silent drama.
For information, call (802) 228-3238.
"Chocolat" Featured Saturday, August 3 in Heald Auditorium
The romantic comedy, "Chocolat", will be FOLA's next movie on Saturday, August 3 at 7 PM in the Heald Auditorium of the Ludlow Town Hall.
Chocolat is a 2000 British-American romantic comedy-drama film based on the novel Chocolat by Joanne Harris, and was directed by Lasse Hallström. Adapted by screenwriter Robert Nelson Jacobs, Chocolat tells the story of a young mother, played by Juliette Binoche, who arrives at the fictional, repressed French village of Lansquenet-sous-Tannes with her six-year-old daughter and opens La Chocolaterie Maya, a small chocolaterie. She and her chocolate quickly begin to influence the lives of the townspeople in very different and interesting ways.
An unnamed woman narrates the story of Vianne Rocher (Juliette Binoche), an expert chocolatier who drifts across Europe with her daughter Anouk (Victoire Thivisol), following the north wind. At the beginning of the Lenten season in 1959, "fifteen years after the War," they travel to a quiet French village that closely adheres to tradition, as dominated by the village mayor, the Comte de Reynaud (Alfred Molina). Just as the villagers begin observing the forty days of Lent, Vianne opens a chocolate shop, much to Reynaud's displeasure.
Vianne wears more colorful clothing than the village women, doesn't ascribe to religious convention, and has an illegitimate child. She does not fit in well with the townspeople, but is nevertheless optimistic about her business. Her friendly and alluring nature begins to win the villagers over one by one, causing Reynaud to openly speak against her for tempting the people during a time of abstinence and self-denial. The Comte will not admit that his wife has left him.
One of the first to fall under the spell of Vianne and her confections is Armande (Judi Dench), her elderly, eccentric landlady. Armande is unhappy that her cold, devoutly pious daughter Caroline (Carrie-Anne Moss) will not let her see her grandson Luc because Caroline thinks Armande is a "bad influence". Having lost her husband, Caroline is overly protective of Luc and does not even want her son to play. Vianne arranges for Luc and his grandmother to see each other in the chocolaterie, where they develop a close bond. Caroline later reveals to Vianne that her mother is a diabetic, though Armande continues to eat the chocolate despite her condition.
As one critic noted, "Chocolat is about a war between the forces of paganism and Christianity, and because the pagan heroine has chocolate on her side, she wins. Her victory is delayed only because, during Lent, a lot of the locals aren't eating chocolate".
The movie is open to everyone and is free; donations are appreciated. Popcorn is provided by Berkshire Bank and water by FOLA. For information,call 802-228-3238.
• Upgrade stage & balcony spotlights

• Complete the audio consolidation in the balcony

• Design a permanent stage setting & rigging

• Bring New and Exciting musical events to the Heald Auditorium

• Continue streaming Broadway musicals and plays

We're planning on additional improvements this year and hope you'll continue to help us present quality entertainment and public service programming in the beautiful Heald Auditorium in the Ludlow Town Hall.
<!p align="right" style="margin-top: 0; margin-bottom: 0">
or

Mail to:

FOLA

PO Box 83

Ludlow, VT 05149