FOLA Hopes to Restart Auditorium Events – Depending on Covid-19 Vaccination Program
FOLA will tentatively plan on restarting movies and other events in the auditorium as progress with vaccinations and Covid-19 control permit state and local government to relax access to the auditorium.  Please keep checking this web site for the latest updates.
---
Live Musical Concert Scheduled for November 13 Featuring Susan Haefner & Lisa Brigantino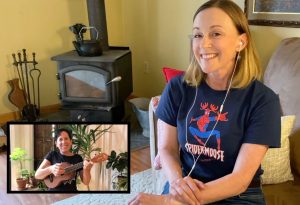 In the hope that some degree of normalcy may have returned to our lives by Saturday, November 13, 2021, FOLA has arranged with the "Little Yellow House Studio" to book a live musical concert featuring Susan Haefner and Lisa Brigantino.
More information on the concert will be presented in the future – but FOLA just wanted to make sure everyone understood that it was seriously planning on restarting its programs in the lovely Heald Auditorium.
So, stay tuned and keep checking this site as more information on movie and musical events is made available.